Background banner
Maximizing Information Flow with BATched Sparse Codes (BATS)
We are Hiring!
If you are interested in joining us, please email us your CV with cover letter to [email protected], with the job title as the subject.
It is a well-known problem that in a wireless multi-hop network, the transmission throughput drops drastically when the number of hops exceeds 5 or 6, due to the accumulation of packet loss. To break this "multi-hop curse," n-hop technologies has developed BATS, a revolutionary network coding technology based on the fundamental research at The Chinese University of Hong Kong. With BATS, the transmission throughput can sustain after tens or even hundreds of hops.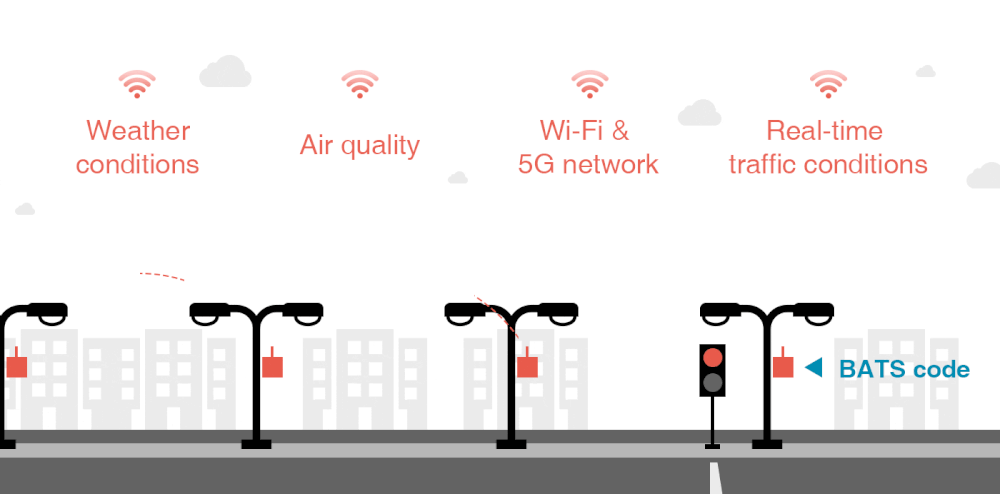 BATS is a disruptive communication technology that can dramatically increase the throughput of a lossy multi-hop network over any physical layer, be it short-range wireless (e.g., Bluetooth, Wi-Fi, ZigBee), medium-range wireless (e.g., LTE), long-range wireless (e.g., VSAT for satellite communication), underwater communication (e.g., acoustic, optical), or powerline communication. A very wide range of applications can benefit from BATS. In particular, BATS has been successfully deployed in the Hong Kong Government's pilot smart lamppost system.
Possible applications of BATS include:
Internet for rural areas
CCTV networks
Private networks
Confined space
Internet of Things
V2X
Industry 4.0
Underwater communication networks
Satellite networks
Powerline communication